Wiz Khalifa comes home to promote new products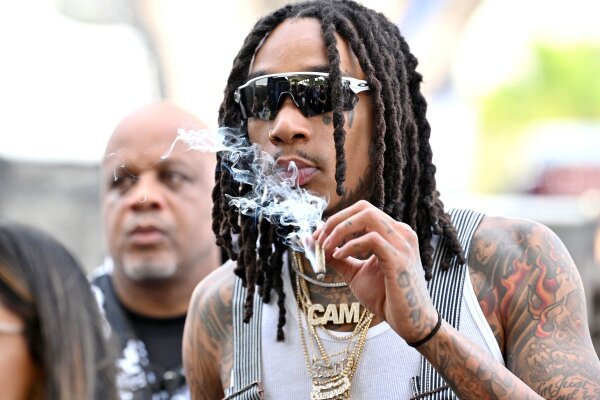 World known hip hop artist and Pittsburgh native Wiz Khalifa returned to his home state this week to launch his new brand of medical kush. The rapper, who caught the attention of Snoop Dogg not long after his rise to fame, made special appearances at Trulieve in Squirrel Hill and Washington, Pennsylvania to promote Khalifa Kush.
Khalifa Kush launched last month at the Trulieve Tampa location and has since spread across the country. This was the rapper's first appearance in Pittsburgh to promote the sale of marijuana legally, but many don't expect it to be his last.
With the Democrats likely to regain control of the PA House following special elections scheduled in March, recreational marijuana legalization is expected to be on the table. Newly-elected Governor Josh Shapiro, who will assume office on January 17th, has been an outspoken proponent of adult-use marijuana legalization and righting the wrongs of bad policies and the war on drugs as a whole.
While decriminalized and hardly prosecutable, recreational marijuana remains illegal in the Keystone state. Governor Tom Wolf and Lt. Gov. John Fetterman advocated joining nearly half the nation in legalizing adult-use marijuana, but Republican control of both the House and Senate made it impossible for them to succeed in the four years they had together.
Republicans will maintain control of the state Senate but are likely to lose full control of the House this March. Three state reps, including newly-elected Lt. Gov. Austin Davis, have resigned their seats to swear into their newer offices, but these seats are likely to be held by Democrats following the special elections.
Khalifa Kush is available at Trulieve locations for Pennsylvania medical marijuana patients with the hopes of expanding into the recreational market when the political environment permits. Opposition to marijuana is dwindling, and more and more people are recognizing its prohibition as a failure of the federal government. President Joe Biden has since flipped his script on the plant, and Shapiro may be the driving force Pennsylvania needs to be next.