Wisconsin Residents Send $36 Million to Illinois for Marijuana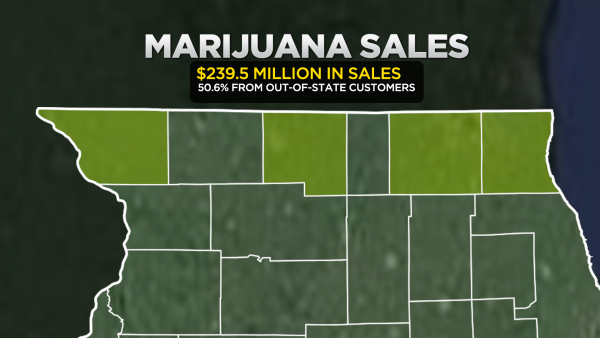 A recent analysis by the Wisconsin Legislative Fiscal Bureau has estimated that the state could generate $36.1 million in cannabis-related tax revenue annually if recreational marijuana is legalized. This estimate considers sales made to out-of-state residents from counties bordering Wisconsin, which are assumed to constitute 7.8% of total Illinois cannabis-related sales.
Wisconsin's public opinion strongly favors legalizing marijuana for recreational and medical use. According to a Marquette Law poll, 64% of registered voters support legalization while 83% are in favor of legislation allowing cannabis use for medical purposes. However, Republican lawmakers remain hesitant, with Assembly Speaker Robin Vos stating that the state is not close to passing medical marijuana legislation.
According to Jay Selthofner, founder of the Wisconsin Cannabis Activist Network, legalizing cannabis would create a new sector of the economy and help tackle tourism fears. He believes that science and public policy are in favor of legalization and that legislators should take note of public opinion on this issue.
State Senator Melissa Agard also believes that Republican leaders are out of touch with the values of Wisconsin citizens, claiming that a number of her colleagues would vote in favor of legalization if it were to reach the floor. However, they remain hesitant due to potential repercussions from their party's leadership.
Given the overwhelming public support and fiscal benefits of legalizing marijuana, it appears that Republican legislators in Wisconsin are out of step with what their constituents want. While Reefer Madness often plays into their opposition, it's important to remember that legalization bills are often packed with social equity revisions that the Republican base opposes. If Democrats stopped playing politics with legalization and offered up a pure-form bill, Wisconsin residents may enjoy the product of progress.
The current situation not only makes vacationers think twice about visiting Wisconsin but also means that marijuana users may face serious consequences for simple possession; a situation that lawmakers should address soon.
Reference