Will Kansas be next to legalize?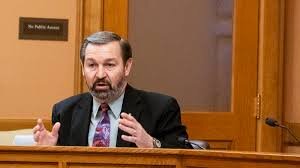 Kansas lawmakers are seriously considering marijuana legislation that would legalize the plant's recreational use and sales for adults aged 21 and over. Last week, lawmakers passed a 4-3 motion recommending that the legislature proceeds with marijuana legislation, but to do so with caution.
Republican state Senator Virgil Peck, who isn't opposed to legalization, argues that the Special Committee on Workforce Development needs to discuss marijuana legislation before lawmakers take it to a vote in the upcoming legislative session. Peck recognizes that marijuana use services as a barrier to employment, with many employers hesitant to hire those who have tested positive for THC use.
Marijuana is a safety liability, according to Peck, and employers are more likely to hire applicants who have tested negative for the plant, regardless of what new laws are implemented.
Cannabis causes impairment, and employers would much prefer an applicant who has a clean drug screening over an applicant who has used THC in the past. There is also the negative stigma surrounding marijuana that users are traditionally lazy, and employers are desperately trying to increase productivity in these uncertain economic times.
Kansas is a conservative state. While Gov. Laura Kelly, who has served as governor since 2019, is a Democrat, Republicans control both chambers of the legislature and most major state offices. Therefore, Kelly and her supporters have no choice but to work with Republicans on initiatives like legalization if the wish to accomplish anything in the state.
Legalization is a relatively new concept, especially in states where the federal prohibition and still recognized and enforced. Some states – like Kansas – are moving slower than others, but you can't blame lawmakers for wanting to consider every possibility before voting 'yes' to end a decades-long prohibition.
Due to the federal prohibition, research on marijuana remains relatively limited. Users who have been consuming with decades should remain cautious and always engage in best practices.