Two years until marijuana is legally sold in Delaware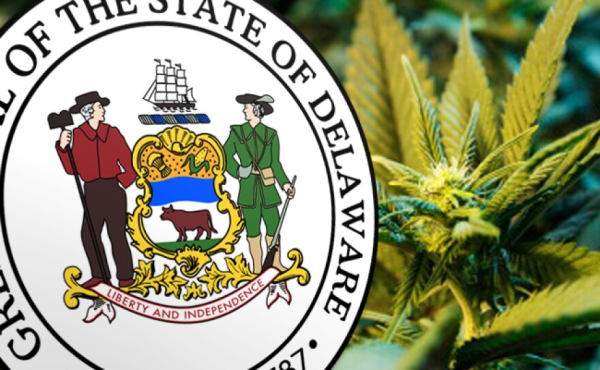 Delaware recently joined the ranks of states legalizing adult-use cannabis, becoming the 22nd state to do so. However, eager consumers will have to exercise patience as it will likely take almost two years before they can make their first legal purchase. Comparing Delaware's timeline to neighboring states like New Jersey and New York, experts predict a significantly longer wait for Delaware residents.
Zoë Patchell, the executive director of the Delaware Cannabis Advocacy Network, who has been advocating for legalization for the past decade, explains that consumers may have to wait until late November 2024 or early 2025 before they can purchase legal weed. Several factors contribute to this extended timeline.
The initial step involves Delaware Governor John Carney appointing a commissioner for the adult-use cannabis industry. This commissioner will be responsible for implementing market regulations and establishing the application process for potential operators. However, this crucial appointment is yet to be made. Afterward, potential operators must apply for licensing, a process that is not expected to begin until May of the following year, according to Delaware's Department of Safety and Homeland Security.
Following the issuance of licenses, the cultivation, processing/packaging, and establishment of dispensaries must take place. Patchell emphasizes that this entire process will be time-consuming. Deadlines outlined in HB1 and HB2, the two bills that legalized cannabis and paved the way for the adult-use industry, indicate when licenses must be issued for cultivators, manufacturers, retailers, and laboratories.
According to state law, Delaware should see at least one legal weed dispensary open by November of the following year, as indicated by the respective deadlines for cultivation, manufacturing, and retail and laboratory testing.
Delaware has a history of slow marijuana rollouts. Although medical marijuana was legalized in 2011, sales did not commence until four years later in 2015. Furthermore, the implementation of the medical marijuana industry has not been fully realized, despite the state's requirement to have six separate medical operators since 2014. As of now, there are still only five entities with dispensaries available to patients in the state.
Reference