The Kansas Two-Step Is No Dance; It's Unconstitutional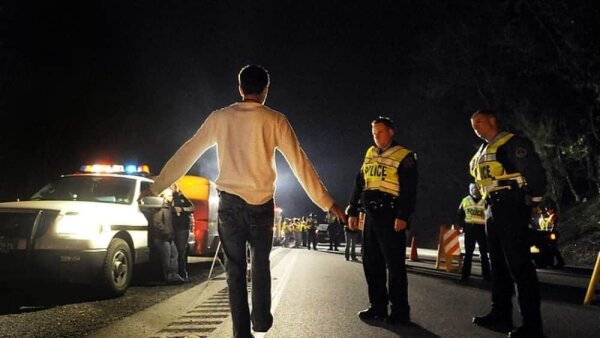 A federal judge has ruled that the Kansas Highway Patrol must stop using a controversial technique known as the "two-step," which violated travelers' Fourth Amendment rights. The technique involved searching for marijuana in vehicles of out-of-state drivers, particularly those from Colorado and Missouri where cannabis is legal.
U.S. District Judge Kathryn H. Vratil made her ruling on Friday, July 22nd following a lawsuit brought by five individuals against KHP Superintendent Herman Jones and other officers for routinely detaining travelers with out-of-state license plates and illegally searching their cars. In her opinion, Vratil found the practice unconstitutional due to its violation of the Fourth Amendment, which guards people's right to be free from unreasonable searches and seizures by government officials.
The two-step procedure was allegedly taught by Jones to officers of the Kansas Highway Patrol. It would involve the patrol first completing a routine traffic stop before they returned to their cruiser with the intention of initiating a separate effort to gain entry into the vehicle and search for marijuana. Since possession of cannabis is illegal in Kansas, but legal in Colorado and Missouri, officers were often successful in finding it and charging drivers accordingly.
Sharon Brett of the American Civil Liberties Union (ACLU) of Kansas called KHP's two-step technique a "cowboy mentality" of policing that subjects citizens to conditions such as humiliation, degradation, and even violence. In this particular case, plaintiff Shawna Maloney told how she felt violated and unsafe driving through Kansas after troopers used the two-step to search her family's RV on a cross-country vacation. Her testimony highlighted how officers damaged the toilet, dumped out clothes, and left the bathroom door hanging off its frame.
Judge Vratil's ruling serves as an important reminder that citizens can't have their rights trampled upon by law enforcement officials in the name of a failing War on Drugs. It also sends a strong message that courts won't tolerate such cowboy mentality policing tactics anywhere in this country. At least now travelers from Colorado and Missouri can rest easy knowing they don't have to worry about being subject to unlawful searches and seizures at the hands of KHP officers.
Reference