Thailand's unique marijuana market attracts tourists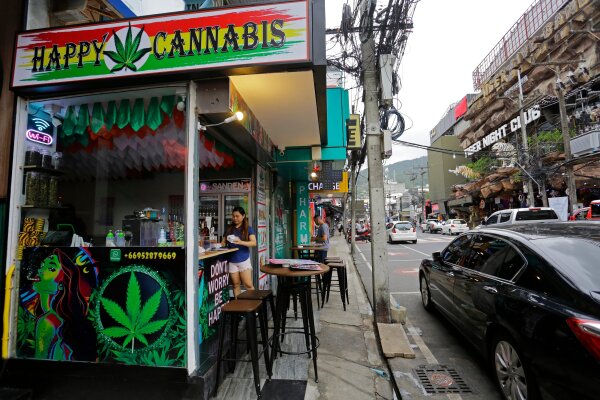 As marijuana laws become more relaxed around the world, Thailand is becoming an increasingly popular destination for tourists and cannabis consumers from across Asia. With its well-established weed scene, plentiful dispensaries, and a variety of strains on offer, people are coming to Thailand in droves. Whether seeking a mild high or looking to indulge in serious smoking sessions, Thailand has something for everyone.
This influx of visitors has created a boom in the Thai cannabis industry. According to official figures, nearly 6,000 licenses have been issued for cannabis-related businesses in the country since February 2021 with over 1,600 of them being located in Bangkok alone. Of all these businesses, most are weed dispensaries that cater specifically to foreign customers who wish to purchase their cannabis in a safe and regulated environment.
Many of these customers come from China and Singapore, two countries that have yet to legalize the use of marijuana. Cannabis dispensaries in Bangkok report that Chinese and Singaporean customers are among the most cautious, asking questions about how long traces of the drug remain in their system before they make a purchase. Despite this caution, many still choose to take part in Thailand's thriving weed scene, with at least 70-80% of dispensary customers now being foreign nationals.
These customers not only get access to high-quality cannabis but also receive guidance on how best to consume it safely. Shop owners train their staff to communicate effectively with foreigners so they can walk them through each step of their experience. Moreover, many dispensaries are now catering specifically to beginner users with edibles being the recommended option as they take longer to take effect and thus minimize the risk of an excessive experience.
Clearly, Thailand is becoming a hotspot for cannabis consumption in Asia. With its relaxed laws and welcoming attitude towards weed consumers, it's no wonder that people from all across Asia are making their way there because of its unique marijuana scene. The country offers something for everyone; whether you're an experienced smoker or looking to try cannabis for the first time, Thailand has got you covered. So what are you waiting for? If you're looking to enjoy some top-quality weed, look no further than Thailand!
Reference