Thailand Up in Marijuana Smoke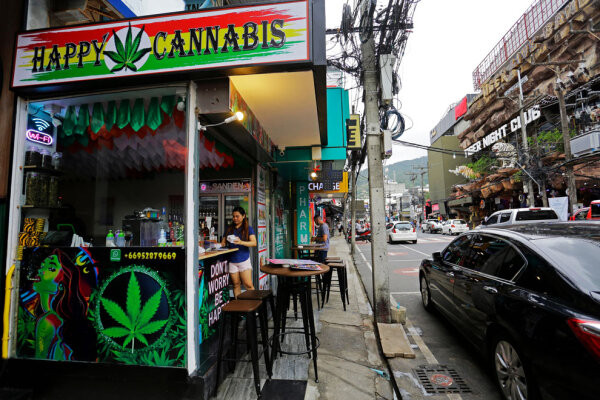 In a brave, yet profoundly misguided attempt to advertise his cannabis business, an American tourist identified as Angkhan Vorac Chhieng came under fire after he filled a fog machine with marijuana and flooded a popular tourist location in Thailand with smoke. This audacious venture, as reported by the Phuket Provincial Police, took place along the bustling Bangla Walking Street in Potong Beach, a site renowned for its vibrant nightlife and now a budding hotspot for numerous cannabis dispensaries.
Chhieng, the owner of Kush Life, a California-based marijuana lifestyle brand, was seemingly oblivious to the repercussions of his stunt. His objective was clear: to generate provocative content to promote his marijuana business abroad. However, it was an endeavor that soon led him down a slippery slope. Videos of Chhieng parading down the street, blasting bystanders with what was described as "the kush cannon," swiftly invited police attention.
This incident, while initially appearing as a benign, albeit bold, marketing ploy, quickly escalated into a situation fraught with legal ramifications. Despite Thailand's historic move to become the first Asian country to legalize marijuana in June last year, the laws governing public usage are stringent. As per The Washington Post, such actions could lead to charges under Thailand's public nuisance law, potentially incurring a hefty fine or even incarceration.
Chhieng quickly found himself cornered, with authorities informing him of his inappropriate actions. He later expressed regret, apologizing for tarnishing the tourism image of Phuket Province. However, the damage had been done.
In this era of ever-evolving marijuana regulations, both entrepreneurs and consumers must tread carefully. While Chhieng's audacity might be laudable in the business realm, his actions blatantly crossed legal boundaries and disregarded public decency. This incident serves as a stern reminder that, despite the growing acceptance of cannabis, responsible usage and respect for local laws and regulations are paramount. Let this be a lesson to other overzealous entrepreneurs: There's a fine line between audacious marketing and breaking the law.
Reference