Texas lawmakers draft over 20 proposal favoring marijuana legalization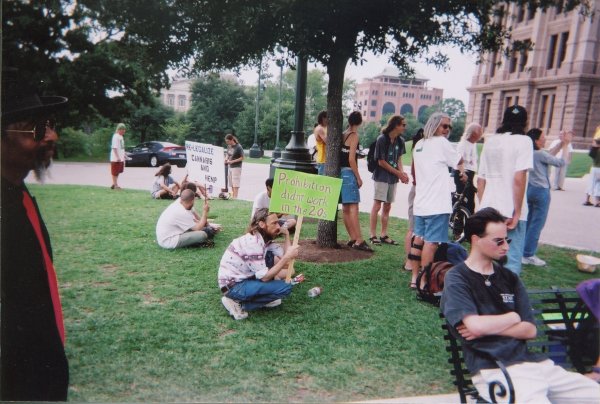 As many Texans are aware, marijuana for medical and recreational use is prohibited in the state. Currently, there are more than 20 bills being considered by TX lawmakers that could determine cannabis's legality. However, without support from Gov. Greg Abbot and Lt. Gov. Dan Patrick, the issue of legalization is likely to reach a stalemate.
While both Democrats and Republicans in TX have expressed interest in decriminalizing marijuana-related offenses, a 2019 bill passed the State House with bipartisan support, but did not emerge from committee in the Senate. Though many grapple with ending the prohibition as an ethical issue, the economic impact of marijuana legalization is being enjoyed by 15 states across the country.
A recent research conducted by a law firm in Colorado discovered that if TX would legalize and tax marijuana sales at the same rate they do in CO, it would provide an additional $555 million in tax revenue. That number would double if TX were to tax marijuana sales at the same rate as Washington State.
Currently, marijuana for medicinal purposes is very limited in the state. The Legislature passed the "Compassionate Use" law in 2015 that allows for doctors to prescribe low-level THC marijuana to patients suffering from epilepsy. The program expanded in 2019 to treat a series of other ailments including autism, cancer, and multiple sclerosis, just to name a few. There are a number of proposals that would further expand the program, one specifically that would remove the low-THC requirements and allow doctors to prescribe marijuana at their own discretion.
The Lone-Star State, known for their love of liberty and hatred of government oppression, is far behind in regards to ending the decades-long prohibition. While 15 states have fully legalized marijuana for adult recreational use and an additional 33 states have legalized it for medical use, Texas continues to be the lone star plagued by the failed War on Drugs.
Use our
marijuana forums
section to reach out and say hello and tell us what you think about marijuana in Texes.