Ten years in a Russian prison for cannabis vape canisters? Bring Brittney Griner home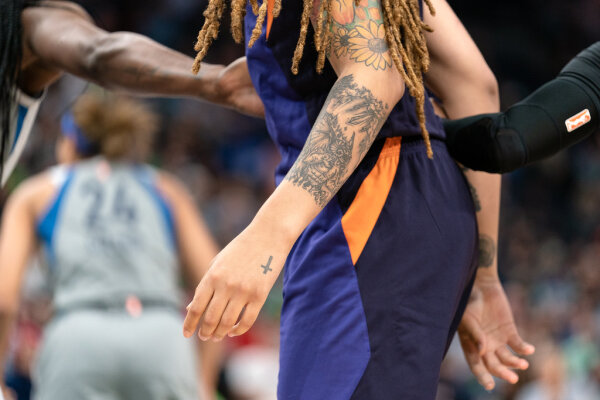 Marijuana laws in the United States are obviously absurd for many reasons. In some states, you can purchase and use cannabis without a care in the world, and in others, you do have to worry about criminal convictions. However, it's probably safe to say that at least we're not Russia. Russia has nearly a zero-tolerance policy for marijuana, and WNBA star and two-time Olympic gold medalist Brittney Griner is finding out the hard way.
Griner, who has medically prescribed marijuana on behalf of the Arizona Department of Health, packed vape canisters of cannabis in her luggage on the way to Russia to play for the UMMC Ekaterinburg basketball team during the WNBA's offseason. In February, she was arrested at the Moscow Sheremetyevo Airport and is facing up to 10 years in prison for illegally transporting drugs.
To make matters worse for Griner, the United States and Russia aren't on the greatest of terms due to the billions of dollars spent aiding Ukraine in their fight against Vladamir Putin's regime. While President Joe Biden has since called for her release and pledged to do anything in his power to bring Griner safely back to the United States, Putin's less likely to budge unless he is awarded far more than he has gained.
Russian media sources suspect that Putin's plan is to negotiate the release of Viktor Bout — known as "the Merchant of Death — who is currently serving a 25-year prison sentence in the US for conspiring to kill US Citizens and provide aid to a known terrorist organization. While nothing has been confirmed, the stakes are clearly high in Putin's eyes.
Griner pleaded guilty to the charges against her earlier this month, but that doesn't immediately end the trial in Russia's judicial system. Her detention has been authorized through December of this year, but her attorneys expect that the trial could end in early August. Her next hearing is scheduled for Tuesday, July 26th.