Renewed push for recreational marijuana legalization in PA faces challenges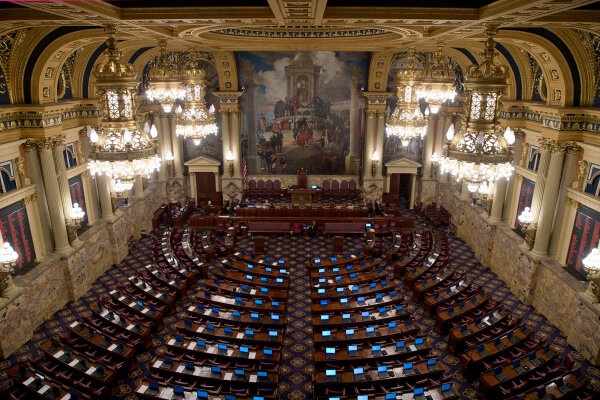 The push to legalize recreational marijuana in Pennsylvania is gaining momentum. State Senators Sharif Street (D-Philadelphia County) and Dan Laughlin (R-Erie County) have introduced Senate Bill 846, which would allow recreational use among adults with a minimum consumption age of 21. The bill is the latest attempt by lawmakers to end the prohibition of cannabis in the Commonwealth and follows Maryland's official legalization of recreational marijuana on July 1.
Pennsylvania's Democratic lawmakers are championing this effort, hoping it will bring much-needed tax revenue to the state while providing social and economic equity as well as increased safety for the cannabis industry. "It's being done around the country," said Sen. Street, "I think the polling data all suggest Republicans, Democrats, rural people, urban people, people of all ethnic backgrounds support the legalization of cannabis."
However, getting this legislation through both chambers is proving to be difficult due to Republican control of the Senate. Sen. Laughlin believes that legalized marijuana should be supported by an overwhelming majority of Pennsylvanians and that this bill would "ensure safety and social equity" if passed. Unfortunately for advocates of legal recreational marijuana use in Pennsylvania, no other Republicans have co-sponsored the bill at this time.
Republicans are not necessarily opposed to the legalization of cannabis. While some might be, others oppose the initiatives that are often coupled with these bills. For instance, "social equity" is not a winning platform for the GOP, and voting yes may signal to their voter base that they indulge in the nationally approved narrative.
The ongoing debate around legalizing cannabis in Pennsylvania highlights a lost opportunity for taxpayers who could benefit greatly from increased tax revenue. As Sen. Street said: "We don't need to see revenue go to other states. It should stay in Pennsylvania so we can help Pennsylvania taxpayers."
It remains to be seen whether the latest push by lawmakers will finally bring about recreational marijuana legalization in Pennsylvania. What is certain is that there is growing momentum for the cause nationwide, and if successful, it could prove to be a major victory for advocates in the Commonwealth.
Reference