Recreational marijuana legalization is in the hands of Missouri voters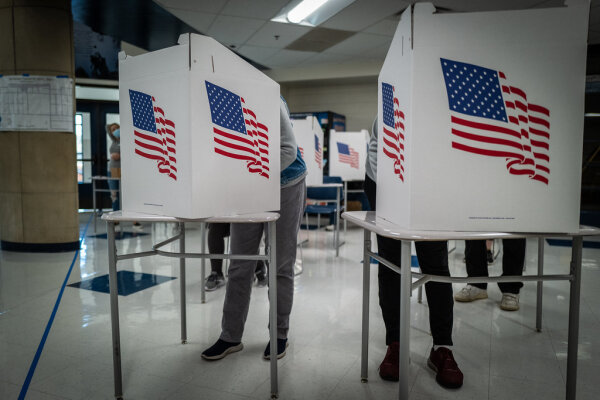 Missouri voters will have the opportunity to legalize marijuana for adult recreational use this November following an announcement last week from state officials that multiple cannabis advocacy groups had received the required number of valid signatures to get the initiative on the ballot. Initiative 2022-59 is a 38-page document that set regulations, levies taxes, and establishes a legal recreational market for adults in Missouri.
If passed, the initiative would amend the state constitution to legalize the possession and use of marijuana for adults 21 and over. Adults will be permitted to purchase up to three ounces of cannabis at a time and provide the opportunity to obtain a registration card to cultivate their own marijuana plants at home. The cap for homegrown cannabis is six immature plants and six clones.
Similar to most legalization proposals across the country, the ballot initiative would place a six percent tax on recreational sales, with newly generated revenues being used to fund substance abuse programs, health care for veterans, and Missouri's public defender system. The bill also allocates funds to implement provisions for the automatic expungement of convictions for past non-violent marijuana offenses.
According to John Payne, campaign manager for Legal Missouri 2022, the ballot initiative was a collaborative achievement that deployed volunteers and paid staff to collect over 100,000 signatures to get legalization on the ballot.
The initiative isn't fully supported by all marijuana advocacy groups due to a provision that criminalizes smoking cannabis in unauthorized public spaces. Others oppose it because of the initiative's requirement to prioritize business owners most impacted by the failing War on Drugs.
The future of recreational marijuana legalization is now in the hands of Missouri voters, who will have the choice to vote "Yes" on Initiative 2022-59 on Tuesday, November 8th, or when casting their early ballot. According to Payne, the grassroots excitement for legalization in the state is unmatched, and Missouri can very likely be the next state to ignore the federal government's Controlled Substances Act and legalize marijuana.