Recreational marijuana is on the ballot this November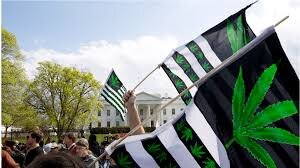 Recreational marijuana legalization is on the ballot in five states across the country and, if approved in all five, would bring the total number of states to legalize marijuana to 26.
As it stands, 19 states and Washington D.C. have legalized recreational marijuana in one form or another, whether it be sales or individual use. Voters in Arkansas, Maryland, Missouri, North Dakota, and South Dakota. Four of these states tend to lean more conservative, which illustrates how a once liberal-leaning idea like legalizing marijuana has become more bipartisan as more information becomes available.
More than half the country – 37 states and two territories – have implemented a medical marijuana program, though some are more strict than others. Just over a decade ago, marijuana was banned entirely nationwide.
While legalization continues to gain popularity nationwide, the path for advocates has been bumpy. Getting legalization on the ballot is only half the battle, and it is quite the fight to collect the needed number of verifiable signatures. The other half of the battle is getting voters in the state to approve the initiative by a majority vote.
Opponents of legalization spend massive amounts of money campaigning against ballot initiatives, often using traditional fear propaganda similar to what allotted marijuana its Schedule I classification in the first place.
Despite President Joe Biden's federal pardons and calls to reclassify marijuana, cannabis remains illegal at the federal level. State legislators have been hesitant to go against the federal government's decades-long prohibition, resulting in ballot initiatives being necessary to get the job done.
Midterm elections often attract low voter turnout, but experts predict that turnout will be higher this year than usual. Two-thirds of Americans agree that marijuana should be legalized for adult recreational use, and if these voters show up on Election Day, it is very likely that recreational marijuana will be legal in nearly half the country by January 1, 20223.