Pennsylvania faces uphill battle as Gov. Wolf calls for legalization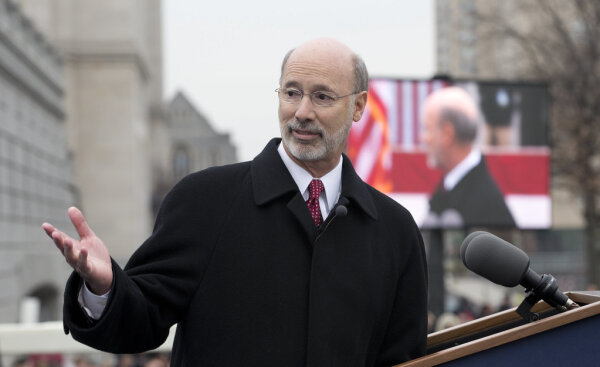 Pennsylvania Governor Tom Wolf is ready for recreational marijuana legalization, according to a tweet he sent last week. As 18 states and the District of Columbia have already legalized the recreational sales of cannabis, Gov. Wolf hopes to make Pennsylvania the 19th. His public support, though no surprise, came just a week before the Law & Justice Committee's scheduled public hearing.
Wolf's battle may be an uphill one, unfortunately. As a second-term Governor, his term expires at the end of the year. Legalization with Wolf's support would require the General Assembly to act quickly, at least before November. There's no telling who may be Wolf's successor, and the next governor may not publicly support the legalization of recreational marijuana. There are also different bills that legalize marijuana differently currently proposed, adding another obstacle to Wolf's success.
Attitudes towards marijuana are shifting, however, and even Republicans realistically expect that Pennsylvania will legalize within the next five years. Republican state Senator Daniel Laughlin co-sponsored legislation with Democrat Senator Sharif Street that would allow recreational marijuana use for adults 21 and older, allow individuals to grow for their own personal use, and create a regulatory system for a recreational market.
Laughlin notes that there are also Second Amendment issues related to legalizing recreational marijuana. Possession of marijuana remains a violation of federal law. Anyone who has obtained a medical marijuana license is prohibited from simultaneously obtaining a concealed carry permit. These problems will remain even if recreational marijuana is legalized.
Concerns over the federal government's current classification of marijuana are justified. Pennsylvania keeps revenues generated from medical marijuana sales separate from their General Fund in the case that the federal government wishes to freeze their accounts for illegally obtained revenue. While there are currently actors in Congress wishing to reschedule marijuana or remove its prohibition completely, actions are not being taken. To truly clear the way for states to legalize freely, the federal government needs to free the weed.