North Carolina lawmakers introduce legalization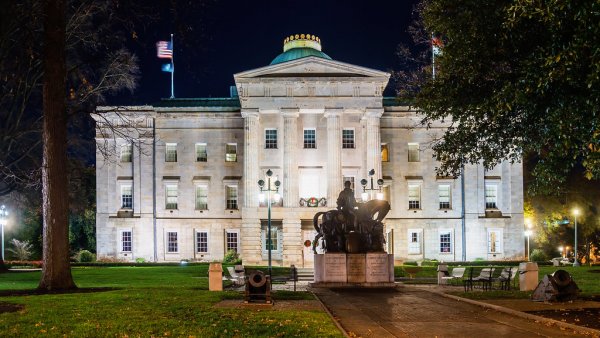 Legislators in the Tar Heel State, better known by most as North Carolina, introduced legislation on Tuesday, April 20 that would legalize most forms of cannabis for those aged 21 and older; this includes all
marijuana strains
. H.B. 617 was introduced by State Reps. Allison Dahle, John Autry, Pricey Harrison, and Zack Hawkins on the day where many Americans celebrate by smoking weed, legally or illegally.
The bill would legalize the possession of up to two ounces of mariuana, places taxes on marijuana products, regulates lab testing, and creates cannabis-related facilities. The bill would create an "Office of Social Equity" that would be tasked with encouraging communities that have been disproportionately harmed by the failing war on drugs to fully participate in the cannabis industry.
According to state Rep. Mary Belk, who co-sponsored the bill, people of color are 4.2 times more likely to be arrested in the state's Mecklenburg County which includes Charlotte. The American Civil Liberties Union found in 2018 that black people are 4.2 times more likely to be arrested for marijuana than their white counterparts in the United States.
After North Carolina's neighboring state Virginia became the first southern state to legalize earlier in April, North Carolina lawmakers are hoping to join the ranks, but GOP support is difficult to come by on the issue. Republican state Sen. Bill Rabon introduced a separate piece of legislation that would only go as far as legalizing medical marijuana for patients suffering from cancer, epilepsy, and other chronic illnesses. The bill, however, would not legalize cannabis for recreational use.
Marijuana legalization is sweeping the nation as the Federal Government and states continue to debate the issue. Americans are overwhelmingly supporting legalization more than ever and are showing up at the polls to make their voices heard. The unethical prohibition on cannabis is already beginning to end in the south, where it's facing it's most difficult uphill battles.