New Hampshire lawmakers hopeful to legalize in the coming months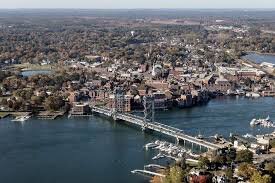 Lawmakers in New Hampshire spent last week debating just how much revenue they can generate from legalizing the sales of recreational marijuana and controlling the sales the same way the state does for liquor. While marijuana is a profitable industry, evidenced by the states who have legalized recreational sales, legislators in New Hampshire debate just how popular the demand for marijuana might be.
Due to rising inflation and skyrocketing costs, states and local governments are looking everywhere to produce additional revenue to ease the financial burden on their residents. Last month, a bipartisan majority of state representatives passed legislation making New Hampshire a cannabis control state. This would allow the state to create 10 storefronts and legally sell tax-free cannabis.
Republican legislator Daryl Abbas anticipates that sales would bring in between $250-300 million on the low end. Advocates for the bill explained that the first $25 million in net revenue would go towards funding drug treatment. After that, 90% of net revenue would be used to cut the statewide education property tax. Democratic lawmaker Susan Almy fears that New Hampshire's recreational market will be unable to compete with commercial enterprises in Massachusetts, for example.
Other lawmakers are held up on the fact that the federal government still has marijuana classified as a Schedule I substance. Republican Representative Patrick Abrami said that the proposed bill is "technically" asking state employees to violate current federal law. While this might be true, supporters of the bill note that if the federal government was interested in targeting states for marijuana sales, they would have started by now.
States legalizing marijuana without federal permission puts pressure on the federal government to approve the will of the people, according to Republican Representative Tim Lang. Marijuana is currently classified in the same category as heroin, despite research proving there are medical benefits to cannabis use. Joe Biden's administration doubled down earlier this week, indicating that his stance on legalization has not changed since his 2020 campaign.