Modest decriminalization signed by Louisiana Governor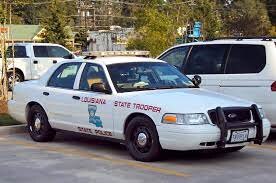 While state lawmakers are working around the clock to legalize recreational marijuana for adult use, Louisiana Gov. John Bel Edwards signed legislation in June that decreased the penalty for possession of up to 14 grams of marijuana to a $100 fine and no jail time. The law went into effect on Aug. 1, and policymakers are working to ensure residents know what they can and cannot do under the new law.
Edwards pushed back on the idea that this bill was a "decriminalization" effort, but removing the threat of prison for possession makes it exactly that. However, it's important to note that marijuana remains illegal in the state for recreational sales and use. Sponsor of the bill, Rep. Cedric Glover, has partnered with Louisiana Progress on a campaign to educate his constituents.
Their FAQ page provides answers for questions that don't appear to be addressed in the legislation. For example, marijuana is only partially decriminalized in the state. Possession of up to 14 grams has been decriminalized. Possession of over 14 grams is still heavily criminalized in the state. Also, if you have 14 grams divided up separately with intent to distribute, you will still be charged with criminal drug distribution.
Louisiana Progress, a progresive advocacy group dedicated to informing, engaging, and mobilizing grassroots efforts, is calling on lawmakers to go further than simple decriminalization. The group recognizes this as an important step for the state, especially for "marginalized communities that have been disproportionately criminalized under prohibition," but the fight doesn't end until the prohibition on marijuana has been lifted.
Similarly to the bordering state of Texas, Louisiana lawmakers are taking an incremental approach to addressing marijuana law reform. Gov. Edwards has admitted that he is unlikely to be the governor who signs legalization into law, and his final term does not expire until 2024. He does, however, fully expect legalization to come to Louisiana at some point.
What are your thoughts about this article? Write a comment below or create a new thread on our
marijuana forums
page here on the site.