Mississippi school district considers banning prescription marijuana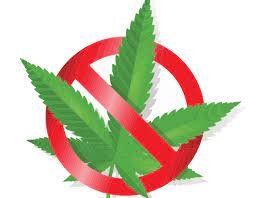 Despite Mississippi lawmakers passing the Mississippi Medical Cannabis Act, which allows adults and children to be prescribed medical cannabis to treat certain conditions, the law may not be applicable on Natchez Adams School District campuses. A policy proposed by the board earlier this week banning the use of medical cannabis on school grounds is currently under review by school officials.
According to deputy Superintendent Zandra McDonald-Green, the school district is "not required to permit, accommodate, or allow the use or possession of medical cannabis on any district policies." The use or possession of any cannabis, by student or faculty and staff, would be prohibited from school grounds if the new policy is approved. Students, parents, and employees of the district will have the opportunity to review the proposal on the district's website before considered by the board.
One concern raised by school board member Phillip West was the legality of banning a child's prescription from school grounds. In Mississippi, medical cannabis should be treated as any other controlled substance prescribed to children – such as Ritalin, Adderall, and Vicodin. However, marijuana as a medical treatment is still a relatively new concept to some, and the federal government's ban justifies people's hesitation towards accepting what we know to be medically true.
According the the school board's attorney Bruce Kuehnle Jr., the board is perfectly within their rights to prohibit the use of prescription cannabis on school grounds. Because the school is not banning students from having the prescription, Kuehnle argues that Mississippi's medical marijuana act recognizes the new impossibility of accommodating medical cannabis while keep illegal recreational marijuana out of the school.
Medical marijuana certainly raises an interesting dilemma. Schools do have an obligation to protect students from illegal drugs, but children who are prescribed marijuana might not be taking any other prescription medications to treat their illness. Could the Natchez Adams School Board be putting children's health at risk by trying to protect it?