Mississippi becomes the 37th state to legalize medical marijuana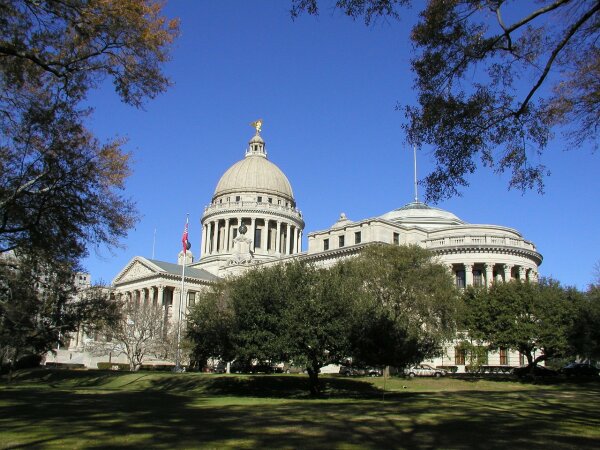 As of Wednesday, February 2, medical marijuana is now legal in Mississippi, making the state the 37th in the nation to implement a medical cannabis program. The program is available to patients diagnosed with cancer, AIDS, Crohn's disease, autism, Parkinson's disease, Huntington's disease and other debilitating illnesses. Patients will be required to receive a certificate from an authorized medical practitioner and obtain a registry identification card from the state's Department of Health.
The new law prohibits medical dispensaries from being located within 1,000 feet from any church, child care facility, or school without first receiving a state-issued waiver. The law prohibits discrimination of cardholders from schools, landlords, employers, and more. Hospitals and nursing homes will be permitted to enact their own restrictions in regards to medical cannabis, though the restrictions must be reasonable. Lastly, schools and child care facilities will be permitted to administer medical marijuana as they would any other medical prescription.
Advocates for marijuana in Mississippi have been waiting a long time for a medical program. In fact, voters in the state passed a similar law on the 2020 ballot. However, their efforts were challenged in the state's Supreme Court, and the court ultimately ruled against what the voters approved.
While Gov. Tate Reeves signed the bill into law, he does not seem convinced to move forward with recreational marijuana legalization anytime soon. In fact, during a statement applauding the passage of the medical program, he claimed that recreational legalization of marijuana may lead to more people smoking and less people working.
Lawmakers may have no interest in progressing with recreational sales, but that doesn't stop the people from introducing a ballot initiative in 2024 that legalizes adult-use marijuana. If voters hadn't passed the medical marijuana ballot initiative, legislators may have never held a hearing on the bill. The power of the people is at play in Mississippi. If the people want to legalize recreational marijuana, they would be better off not waiting on their representatives.