Minnesota is making strides to become the 22nd state to legalize recreational marijuana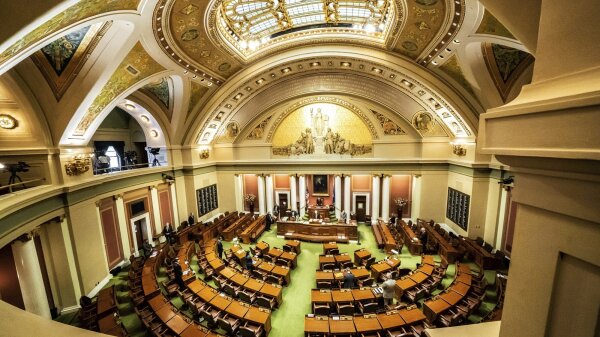 On Wednesday, January 11th, the state's Senate Judiciary Committee unveiled a bill that would allow adults 21 and older to possess, consume, and purchase limited amounts of cannabis from licensed retailers within the state. The bill also includes a plan to establish the Minnesota Cannabis Regulatory Authority, which would oversee the distribution and taxation of marijuana.
The proposed bill has several restrictions on recreational cannabis use. It limits an individual to possess no more than 1.5 ounces of cannabis flower, or its equivalent in other products such as oil concentrates and edibles. Additionally, it prohibits individuals from consuming cannabis in public, and it prevents marijuana from being sold in certain locations such as near schools or daycare centers.
Individuals would not be allowed to cultivate their own marijuana plants. Instead, the bill proposes a "seed-to-sale" tracking system through which licensed cultivators and retailers must adhere. This ensures that all marijuana products are tracked from their source to the end user.
The proposed bill also includes a plan to tax and regulate recreational marijuana. The Minnesota Department of Revenue would be tasked with developing regulations for both the cultivation and sale of cannabis, as well as establishing a taxation system that applies both state and local taxes on marijuana sales.
While Minnesota is making strides to become the 15th state to legalize recreational marijuana, there are still several restrictions and regulations in place to ensure responsible usage of cannabis. The proposed bill will likely be debated further before it's voted on and put into effect. However, if passed, it could provide a welcome source of tax revenue for the state and provide a safe and legal way for adults 21 and older to purchase, possess, and consume cannabis.
Minnesota is taking the necessary steps needed to legalize recreational marijuana in a safe and responsible manner. With stringent regulations on possession and sale, as well as taxation of the product, this bill could benefit both users and the state if passed. Currently, marijuana remains illegal in Minnesota and should not be purchased or consumed until it is officially legalized.
It will be interesting to see how this proposed bill plays out in the state of Minnesota and whether it will become law. Until then, we can only wait and see what happens.