Medical Marijuana Will Become Accessible for Kentuckians by 2025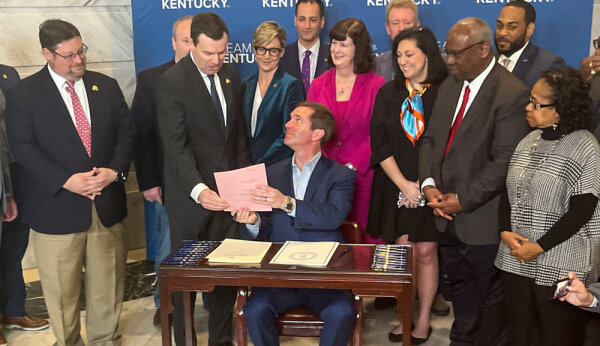 Kentucky Governor Andy Beshear signed a bill legalizing medical marijuana in the state on Friday, March 30th. This comes after months of advocacy from Beshear and other official representatives pushing for the legalization of the substance. The bill was approved by both houses of Kentucky's General Assembly, passing with a 26-11 vote in the State Senate and a 66-33 vote in the House on Thursday.
The bill, dubbed Senate Bill 47, legalizes the use of medical marijuana with several restrictions. Those who wish to access it will be required to obtain a card and must meet certain criteria under "qualifying medical conditions". This includes chronic pain, cancer, multiple sclerosis, PTSD, and any other seizure disorder. It is important to note that users of medical marijuana in Kentucky are not allowed to smoke the substance.
Despite having a majority of Republican representatives in both houses, many legislators had their doubts about whether they should pass such a bill due to potential moral objections. However, Senator Stephen West (R-Paris) and Representative Jason Nemes (R-Louisville), who were the original sponsors of the bill, pushed for its passing. Nemes has expressed the resolve that medical marijuana use will not be recreational legalization in Kentucky, stating that users "are going to lose their card and you're going to jail" if they are caught doing so.
The bill also stipulates that medical marijuana will not be accessible until 2025, leaving many wondering why it has taken so long to legalize it in the state. The answer lies partially in the fact that even though Beshear had already signed an executive order allowing residents of Kentucky to purchase medical marijuana legally in other states, it still needed to be passed through the legislature.
With Beshear's decision to sign Senate Bill 47, Kentucky has now joined more than half of all states in legalizing marijuana for medicinal use. This is a major step forward for those who wish to access the substance for medical treatment and is sure to bring about much welcome relief for thousands of Kentuckians.
Reference