Medical marijuana push in North Carolina comes down to one man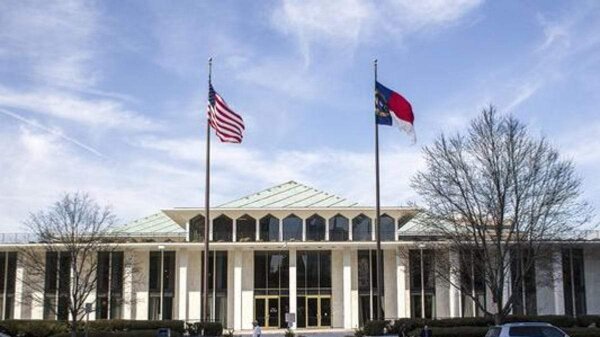 The fate of medical marijuana is now in the hands of House Republicans in North Carolina, who are currently deciding whether to legalize it. The state Senate passed legislation in March that would legalize marijuana for medicinal use for a short list of conditions including cancer, epilepsy, and PTSD, but it has since stalled in the House.
There is growing pressure on the chamber to back the bill as its supporters try to generate more support among conservative Republicans. At the center of this debate is Senate Rules chair Bill Rabon, whose emotional testimony last week was heard by everyone in attendance. His influence and power could likely decide whether or not this bill succeeds.
Rabon has experienced first-hand how medical marijuana can help those with severe medical conditions. Diagnosed with stage 3 colon cancer when he was 48, Rabon's doctor told him he had 18 months to live and began chemotherapy. Three months in, the treatment became so severe that his doctor suggested he try getting good marijuana – something his local police chief and sheriff were willing to look away from.
From that point forward, it arrived at Rabon's doorstep on an "as-needed basis", allowing him to manage the side effects of chemotherapy without having to miss a single day of work. He believes tens of thousands more people can benefit from this form of treatment if it is made legal.
The legislation has advanced further than it did last session, with some lawmakers who were once opposed now saying they will listen to the debate with an open mind. Only a majority vote in favor of the bill will see it pass into law, and time is running out for medical marijuana advocates to make their case.
Whether or not this bill passes could come down to one man. As chair of the Senate Rules Committee, he has the power to decide which bills must pass in order to become law. With his story already captivating those in attendance at the House committee meeting last week, there's no doubt that his endorsement would be crucial if North Carolina is to legalize medicinal marijuana this year.
Reference