Mayor Adams calls for harsher penalties on illegal marijuana operations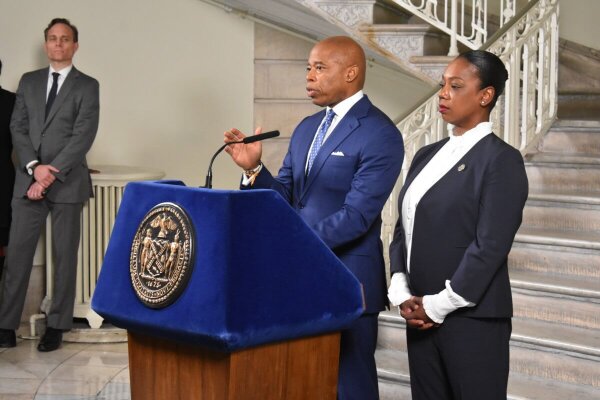 New York Mayor Eric Adams is calling for crackdowns on those selling marijuana illegally within city limits in fear that the legal market established in the state in March of 2021 will fail if the government doesn't act now.
Since New York legalized marijuana over 20 months ago, only 36 legal licenses have been issued. These licenses were only issued last month, yet marijuana sellers have been reaping the rewards of the newly established market for much longer. New York's legalization set aside exclusive licenses for communities most impacted by the failing war on drugs. Now, Mayor Adams wants harsher penalties for those competing with the state's legal market.
By putting equity at the center of its policy, New York lawmakers have put themselves in somewhat of a bind. Harsher penalties may not completely rid the state of illegal sales, but they would deter those who are less willing to risk prison time. On the other hand, harsher penalties would likely be imposed on those who the original law was designed to help.
To make matters worse, crime in New York, especially in New York City, has become somewhat unmanageable. Calls to defund the police in 2020 have left police departments scarce on resources as violent crime continues to surge in our nation's cities. The NYPD is already being stretched, and Mayor Adams is asking them to focus time and resources on going after illegal actors in a legal market.
There really may be no turning back for New York. Lawmakers can pass legislation, and illegal actors will just have to get smarter in their operations. Non-licensed retail shops currently operate freely on the streets of New York City. New laws with harsher penalties may force criminals to close up their brick-and-mortar shops, but what stops them from continuing their operations underground?
Legalization was expected to combat illegal sales, but the opposite appears to be happening. As states continue to legalize it nationwide, the stigma surrounding cannabis is being lifted. More and more people are using marijuana for medical or recreational purposes. State laws impose strict licensing requirements.
Dispensaries operating within the realm of the law cannot keep up with the ever-growing demand. This allows for black market operators to grow and profit at increasing rates.