Maybe This Is Your Grandfather's Pot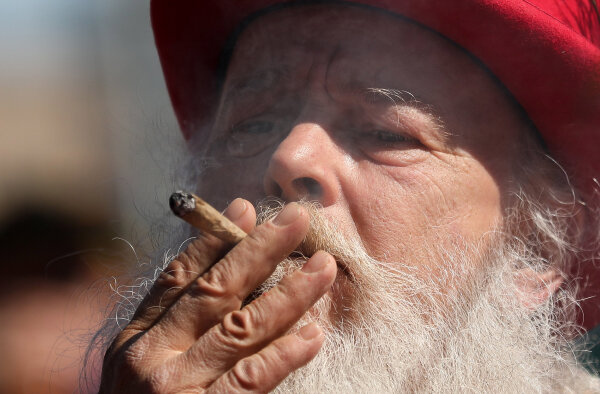 In a startling shift in cultural norms, the fastest-growing demographic dabbling with marijuana is not just your rambunctious teenagers who enjoy the sounds of Blink 182, but individuals aged 65 and over, according to a National Survey on Drug Use and Health. From 2009 to 2019, the number of seniors experimenting with marijuana tripled from 11% to 32%, with a further increase to 35% in 2021 due to changes in survey methodology amid the pandemic.
Dr. Elie G. Aoun, an addiction and forensic psychiatrist at Columbia University, identifies a blend of factors driving seniors towards marijuana use, including physical ailments, a broader cultural acceptance of marijuana, and targeted marketing promoting it as a therapeutic agent.
One concerning observation is that this trend continues to grow despite a lack of robust evidence supporting marijuana's widespread use. In the early 2000s, a mere 1% of seniors reported using marijuana. This number soared to five times that amount two decades later.
The changing legal landscape also plays a part, as demonstrated by Minnesota becoming the 23rd state to legalize cannabis. A majority of adults in nearly every age bracket have experimented with marijuana at least once, the survey reveals.
While the number of older Americans trying marijuana has amplified, regular use remains less common, with only 5% of those over 65 and 10% of those aged 60-64 reporting usage in the past month.
The baby boom generation, known for its youthful drug experimentation in the freewheeling 1970s, saw a precipitous decline in marijuana use in subsequent decades. Increased penalties for drug possession under President Ronald Reagan's Anti-Drug Abuse Act, and the ensuing stigma attached to its use, acted as deterrents.
This surge in marijuana use by older Americans is a striking departure from past behaviors and societal norms. As the trend continues to evolve, it underscores the importance of ongoing research to inform both policy and public understanding.
Reference