Marijuana Use Can Still Cost You an Olympic Title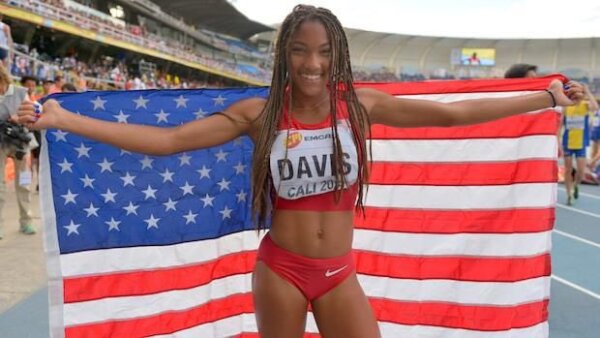 U.S. Olympic long jumper Tara Davis-Woodhall recently received a one-month suspension and had her national indoor title stripped after testing positive for the psychoactive compound found in marijuana, drawing attention to the use of Performance Enhancing Drugs (PEDs) as well as recreational drug use among athletes.
Davis-Woodhall is not the first athlete to have their title stripped for marijuana use. At the 2021 U.S. Olympic Trials, 100-meter winner Sha'Carri Richardson had her title stripped and was also banned from the Olympics due to a positive test.
Some may argue that Davis-Woodhall knew the rules when she signed up to compete and willingly broke them when she ingested THC. While that's a fair point, others may commend the Olympic athlete for staying away from highly-addictive narcotics to deal with pain and stress.
Marijuana is not considered a performance-enhancing drug by any stretch of the imagination. However, it is still classified as a "substance of abuse" by the World Anti-Doping Agency due to its frequent use outside the context of sports. In recent years, regulators have increased the THC threshold for positive tests to fall more in line with pro sports leagues across the globe.
The issue has sparked debate worldwide, as attitudes toward marijuana use shift in response to legalization in many states across America and other countries. In fact, some sports organizations such as the NBA are starting to ease their restrictions on marijuana use for players.
Despite this shift in attitudes and regulations, athletes still face harsh consequences — both legal and career-related — for testing positive for marijuana use. Davis-Woodhall's situation is a reminder that recreational drug use still carries risks, and athletes should be aware of the rules and regulations in their respective sports before engaging in such activities. Athletes must always fully understand the consequences of any action they take on and off the field.
Reference