Marijuana grows in popularity, according to new Gallup poll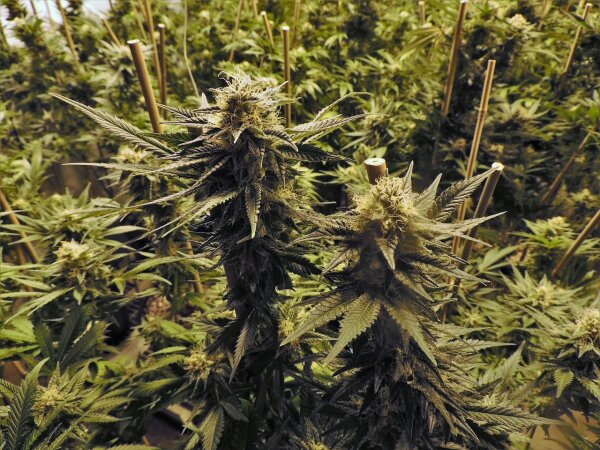 Every week, there is discussion over how popular the demand for marijuana legalization has become. Just last week, Forbes Magazine confirmed that Americans now, more than ever, support legalizing marijuana for recreational use. According to a new Gallup poll, 68% of Americans support the legalization of recreational marijuana for adults over the age of 21, up eight percent from the Pew survey released in April, earlier this year.
To date, 37 states have legalized some form of cannabis use. Of these, 18 have legalized the recreational sale and use of marijuana. In a survey conducted by the CDC in 2019, 48.2 million people across the country reported using marijuana, making it the third most commonly used drug behind nicotine and alcohol.
While efforts to legalize cannabis for recreational use are relatively new efforts that started nearly a decade ago, California became the first state to enact a medical marijuana program in 1996. It wasn't until 2012 when recreational marijuana first became legalized in Washington and Colorado. Despite more than half of the country having some form of marijuana legalization, cannabis remains a schedule I substance at the federal level, creating difficulties for dispensaries wishing to do business with banks.
Marijuana's growing popularity is reflected by the increase in sales since 2019. Sales in 2020 were up 46% from 2019, with an estimated $17.5 million generated in revenue. Many state, including Pennsylvania, have considered recreational marijuana legalization in an effort to address losses accumulated as a result of the COVID-19 pandemic.
According to Gallup's recent poll of over 800 adults, cannabis legalization appears to remain a partisan issue. Of the Republicans polled, only half responded that they support legalization. In contrast, 84% of Democrats and 71% of Independents support recreational marijuana legalization. While legalization remains a partisan issue, more Republicans are supporting efforts now than in any other time in our history.