Marijuana advocacy group tackles recreational legalization in Ohio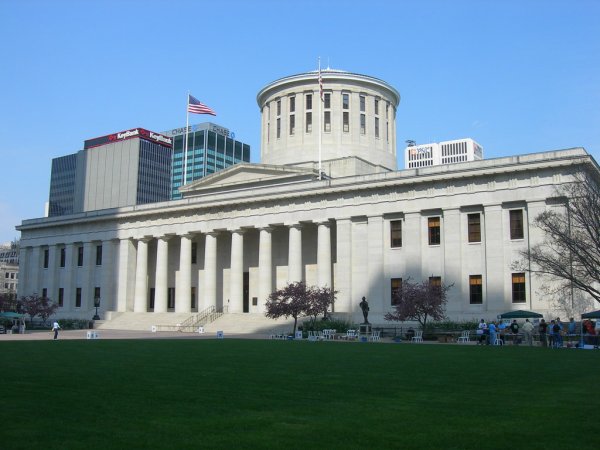 Ohio voters may have the opportunity to vote on marijuana's recreational legalization in the state during the 2022 midterm elections if the Coalition to Regulate Marijuana Like Alcohol (CRMLA) have their way. The CRMLA launched a website called justlikealcohol.com and submitted 1,000 signatures to Ohio Attorney General Dave Yost's office to start the process of getting the initiative on the ballot again.
A similar effort was made prior to COVID-19's introduction to the United States, but was unsuccessful due to not being able to circulate petitions and collect signatures. The group is also planning to start circulating a statewide initiative, a mechanism used for citizens to propose a change in law before their legislatures. Lawmakers would then proceed to have a vote on the law. They could vote against it, of course, but the mechanism allows for voters to actually see where their representatives stand.
The proposed law would allow any Ohio resident aged 21 and older to purchase, possess, and grow marijuana at home.
Medical marijuana dispensaries
would be permitted to expand their businesses to recreational users and new businesses focused solely on recreational cannabis will have the opportunity to open and flourish. Ohio adults will be permitted to grow up to six plants each, with a maximum of 12 plants per household.
Recreational marijuana remains illegal in Ohio, though the state moved to decriminalize the possession of up to 100 grams in 1975. Many major cities in Ohio have further decriminalized since, but it was not until 2016 when Ohio lawmakers approved the state's medical marijuana program.
While the road to recreational marijuana legalization in Ohio is long and expensive, there are major influences around the country backing these campaigns. Marijuana businesses are excited to grow and expand to new territories. Politicians concerned with representing the people are paying attention to the rising popularity legalization is enjoying. While the process may take longer than many may prefer, it's a necessary step towards ending the failing War on Drugs.