Make Cannabis Retail SAFE Again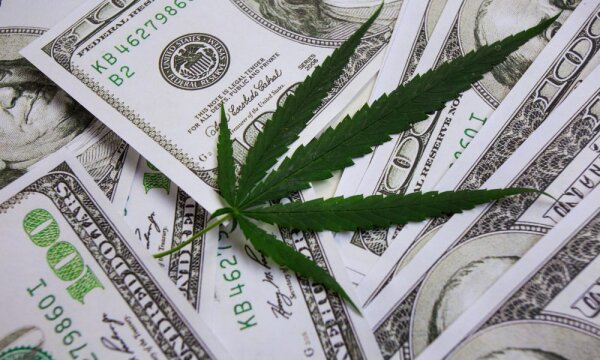 Despite numerous attempts, the Secure and Fair Enforcement (SAFE) Banking Act, which aims to protect banks serving legal cannabis businesses from federal penalties, faces ongoing resistance in the Senate. The bipartisan bill has previously cleared the House but consistently encounters stiff opposition, particularly from Republican members who oppose cannabis use.


Sen. Mike Rounds, a member of the Banking Committee, shared that he would not support the bill, citing concerns about providing further access to cannabis. The Republicans have also voiced apprehensions about the bill's impact on banks dealing with other controversial sectors.
However, there's a glimmer of hope. Sen. Kevin Cramer hinted at the possibility of compromise and deal-making to ensure fair treatment across industries like hemp, CBD, and banking. Even though the discussion timeline is uncertain, Sen. Steve Daines, another key Republican, anticipates progress in September.
While Senate Democrats predominantly support the SAFE Banking Act, the progressive wing is cautious, arguing that federal drug laws must be addressed alongside the bolstering of the cannabis industry. The Coalition for Cannabis Policy, Education, and Regulation's director, Andrew Freedman, expressed a preference for decriminalization legislation over the SAFE Act.


Progressives are considering integrating the Harnessing Opportunities by Pursuing Expungement (HOPE) Act, which aims to help states expunge cannabis convictions, into the SAFE Banking Act. However, the addition of social and criminal justice measures could deter anti-cannabis Republicans.
Nonetheless, the American Bankers Association has expressed support for the bill, underlining the need for increased public safety and enhanced banking transactions for legally operating cannabis businesses. Given this bill's unique financial focus, lobbyists believe it offers a 'safe' route for lawmakers to take.
As talks around the SAFE Banking Act progress, it remains to be seen which additional measures will make their way into this legislation. With advocates calling for social justice reform and some Republicans still dubious of cannabis use, finding a balance between these two camps is a key challenge that needs to be tackled head-on. Indeed, with attitudes towards cannabis slowly shifting in recent years, it is the perfect time for lawmakers to embrace meaningful reform.