Louisiana lawmakers align with full legalization while expanding state's medical program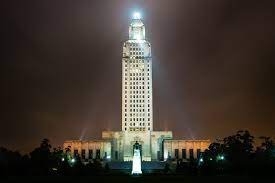 Lawmakers in Louisiana are considering expanding the state's current medical marijuana and may even take the leap of legalizing marijuana for non-medical use for all adults. Louisiana has an odd history regarding cannabis. While medical marijuana has technically been legal since 1978, the legislature didn't take any concrete steps to make it available until 2016. It then took an additional three years for patients to receive marijuana-related treatments, but the state has moved quickly to broaden the program's scope since.
Medical cannabis was only limited to patients with specific illnesses, the legislature voted in an overwhelming majority to grant doctors discretion in recommending marijuana to patients they believe would benefit. Because marijuana remains a Schedule I substance at the federal level, doctors are unable to legally prescribe marijuana. The doctor's recommendation is simply a legal loophole.
The state House will consider House Bill 391, which will add smokable marijuana to the state's legal options for medical use. Currently, raw smokable
marijuana strains
remains illegal. The bill advanced from the Health and Welfare Committee to the House floor by a 12-1 vote. Democratic Gov. John Bel Edwards has also signaled that he supports the changes to the law.
The measure was authored by Republican Rep. Tanner Magee, who recognizes the popularity of expanding the state's medical program. John Couvillon, a Baton Rouge-based pollster and consultant, found that 67% of the state's population support legalization, up 13% from last year. Magee personally found that 75% of his district, which is 73% Republican, favor legalization.
Republican Rep. Richard Nelson from Mandeville is sponsoring House Bill 699, which legalizes recreational marijuana for use by adults who are 21 years and older. He has also authored and sponsored other marijuana-related pieces of legislation. While he does not believe smoking marijuana is a good idea, he stresses that the benefits of ending the failing War on Drugs outweigh its costs.