Look who's coming around on medical marijuana, but not really…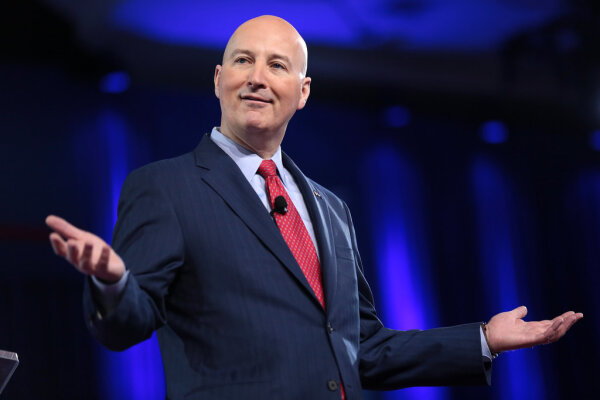 Nebraska Gov. Pete Ricketts may now be softening on the idea of implementing a medical marijuana program in the state after running a series of television ads denouncing cannabis for any type of use earlier this year. His change of heart appears to come after State Sen. Mike Groene introduced his medical marijuana bill in the Senate on Thursday, January 20.
Legislative Bill 1275 is a highly restrictive medical marijuana bill that restricts use to an extremely specified population. State Sen. Anna Wishart, who is the legislature's leading proponent for medical marijuana in the state, opposes Groene's proposal because it would be "of no help to Nebraskans." According to her, the drafted legislation wouldn't permit a single person in the state to have access.
One major problem with LB 1275 is that it does not permit for the growing and processing of marijuana in Nebraska. This would require marijuana to be transported from one state where the plant is legal to grow into Nebraska. Currently, federal law prohibits the transportation of Schedule I substances across state borders. As many of you already know, the federal government classifies marijuana as a Schedule I substance, similar to heroin, LSD, and ecstacy.
If medical marijuana patients were to find a way to access cannabis, qualifying for the program would be extremely difficult. Medical marijuana would be limited to patients suffering from terminal illnesses, very advanced cancers, multiple sclerosis, or muscular dystrophy. Families with children suffering from epilepsy would be forced to jump through a number of hurdles before being able to access the necessary medication.
Groene admitted that he proposed legislation before voters could get the initiative on the ballot in an effort to allow the legislature to have the controls needed to regulate marijuana for medical purposes. Up until last year, he opposed any effort to legalize marijuana for any type of use. After hearing from concerned Nebraskans suffering from terminal illnesses, he and Gov. Ricketts are open to a very restricted marijuana program.