Legal marijuana making its way to Arizona by March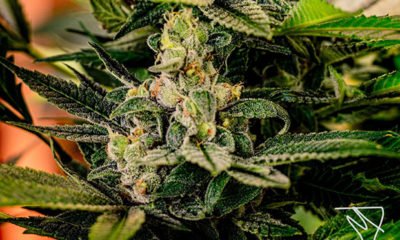 If you live in Arizona, you may be able to legally light up as early as March. While marijuana was made legal in the state in November by voters, there is currently nowhere in AZ to legally purchase cannabis because licenses to sell have yet to be distributed.There are no legal
recreational marijuana dispensaries
in Arizona at this time. Cannabis may be legal in the state, but there are laws and regulations regarding the substance that are important to understand before enjoying your first legal joint.
The first round of licensing is reserved for medical marijuana dispensaries in the state. These licenses are expected to be distributed by the end of March, 2021. There are an additional 26 "social equity" licenses that are also expected to be issued later in 2021. Social equity licenses are reserved for members of the community that have been disproportionately impacted by the war on drugs. This could mean either certain ethnic groups or certain socioeconomic groups, but the criteria hasn't been established yet.
As a result of the November election results, the Maricopa County Attorney's office has already begun dismissing marijuana related charges, including possession and paraphernalia charges, because these charges are no longer considered to be criminal offenses. Arizona's Proposition 207 allows anyone 21 and older to legally possess up to an ounce of cannabis.
The proposition also includes a 16% sales tax, that will go towards a fund for community colleges, public safety, public health, and infrastructure. The law sets a limit, only allowing six plants to be grown per individual, and up to 12 per household. The plants are required to be locked in a room, either indoors or outdoors, and must be grown away from public view.
Proposition 207 does not protect employees from losing their employment after failing a random drug test. If you test positive for THC at work, and your company has a policy against drug use, you can be terminated. If you have a medical marijuana card, however, employers cannot terminate you for testing positive.