It may be safe to travel from New York with marijuana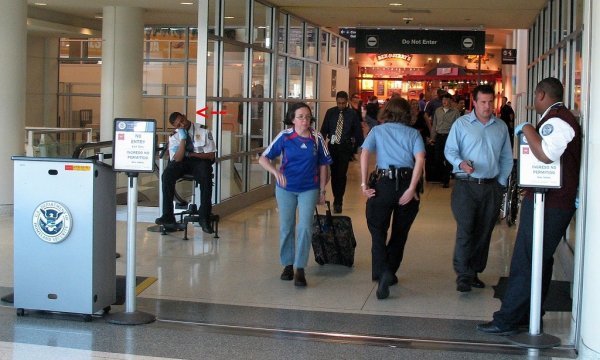 Law enforcement at airports in the state of New York will no longer be seizing your
marijuana strains
, issuing citations, or making arrests for travelers who possess less than three ounces of cannabis while traveling. The new softening of the rules reflects New York's recent legalization and the dozens of other states that have legalized for adult recreational use. Instead, the Transportation Security Administration (TSA) will be keeping their eyes out for threats, including explosives, knives, and guns.
The TSA is not a law enforcement branch of government and marijuana is not a threat to safe travel. Former state police colonel and federal security director for 15 upstate airports Bart Johnson explained that marijuana is not something security officers are looking for during their screens. When they pat down passengers or search their luggage, they are looking for threats to safety. In fact, the TSA does not actively search for any illegal narcotics, unless, of course, they are a threat to the flight. However, they do sometimes stumble across what the federal government declares illegal.
During pat downs and luggage searches, TSA agents have found marijuana and other illegal substances that would not be considered a threat to safety. TSA agents are federally required to notify law enforcement when they come into contact with anything illegal, but the TSA itself is not a law enforcement agency. They respond by informing local law enforcement, and the police who have jurisdiction at the airport in question will decide whether or not to arrest the violating passenger(s).
This all changes in the state of New York, where police officers who are notified by TSA agents about less than three ounces of marijuana will likely tell the passenger in question to have a nice flight, while allowing them to board with their bud. Albany County Sheriff Craig Apple explained that they made dozens of arrests annually for unlawful possession of marijuana at the airport in past years. Now, because it's legal in the state, the police will no longer be taking your stash.
While traveling with marijuana from New York may no longer be a headache, TSA agents across the state are still required by federal law to report to law enforcement if they find marijuana stashed on your person or in your luggage. Some states, with stricter marijuana laws, may still issue tickets, make arrests, and confiscate your cannabis. In April, 2019, the TSA tweeted out what appeared to be a more tolerant outlook on marijuana possession. They recognize that getting caught with marijuana and cannabis-infused products can still be a headache. They reiterate that they are not actively seeking out marijuana, but if they find it, even if it's for medicinal purposes, they are still required by federal law to report it to local law enforcement.
Reference