Is marijuana legalized? What to know about the MORE Act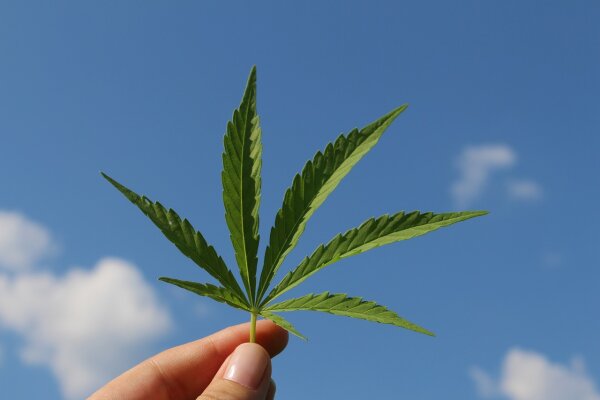 Last week, the House of Representatives narrowly passed the Marijuana Opportunity Reinvestment and Expungement Act along party lines by a vote of 220-204. If signed into law, the MORE Act would remove cannabis from the Controlled Substances Act and require courts to expunge all convictions of nonviolent marijuana offenders. A majority of Democrats supported the bill's passage while a majority of Republicans accounted for 204 of the "no" votes.
The bill will now go to the Senate, where it will require 60 votes to pass. With an even split in the legislative chamber, every single Democrat and ten of their Republican colleagues would have to vote "yes." If the partisan split in the House is any indication of the bill's future in the Senate, the MORE Act is dead on arrival.
Furthermore, President Joe Biden's stance on marijuana has not wavered since the campaign trail. While legalization could give a boost to his low approval ratings during midterm elections, he has remained relatively silent on the issue. His campaign site explained that the President supports medical marijuana legalization, rescheduling cannabis as a Schedule II drug under the CSA, and leaving decisions regarding recreational legalization up to the states.
For reference, cocaine is classified as a Schedule II drug under the CSA, while marijuana is classified alongside substances such as LSD, heroin, and ecstacy. Schedule I substances are classified as having "no currently accepted medical use and a high potential for abuse." While there may not have been any "currently accepted" medical uses for marijuana when the CSA was first enacted in 1970, researched were severely restricted by the law from conducting research on any Schedule I substance.
Despite the MORE Act's inevitable uphill battle, the House successfully put members on record right before midterm elections. Marijuana's popularity continues to grow across the country, and is receiving bipartisan support. While many Democrats and Republicans agree that the federal government's prohibition is outdated, they disagree on how to go about legalizing and regulating the substance. These disagreements are holding legalization hostage, and negotiations are unlikely to be met soon.