Is Andy Beshear misleading voters on his plan to legalize medical marijuana?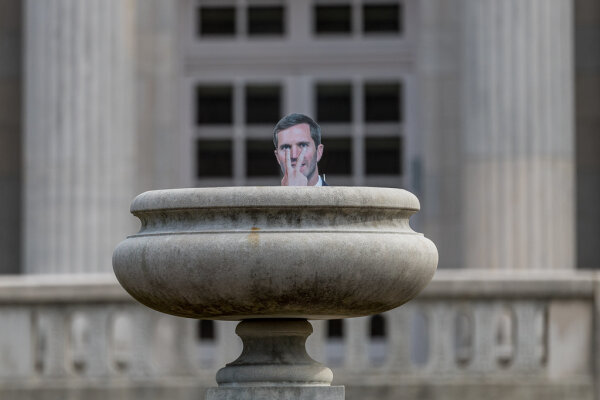 Marijuana advocates in Kentucky are concerned that Gov. Andy Beshear's efforts to implement a medical marijuana program in the Commonwealth will fall short after state legislators expressed doubt about the route the governor is taking. One pro-legalization state representative, Jason Nemes, told reporters that Beshear lacks the authority to take executive action – one of the many routes Beshear's administration is currently considering.
Beshear has been very vocal about his pledge to legalize medical marijuana. Patients in Kentucky who suffer from PTSD and chronic pain do not have the option to treat their ailments and life-threatening illnesses with anything but prescription drugs, many of which are highly addictive. Nemes, who sponsored the bill that passed the state's House and would have authorized medical professionals to prescribe marijuana as treatment, believes that legalization must first pass through the legislature.
Rep. Nemes is just as inspired about overturning the decades-long prohibition on marijuana as Beshear, but he fears that the governor's rhetoric is misleading the people. Beshear, who is an attorney, likely understands that he cannot legalize medical marijuana through executive action. However, with his term expiring next year, he appears to be making promises the governor's mansion can't deliver without legislation first passed by the House and Senate.
The truth is that executive orders do not change the law. Beshear can implement an executive order legalizing the medical use of marijuana, but any patient in possession of pot will still be in violation of the Commonwealth's laws.
Beshear's options are limited, especially with a Republican-led legislature. Advocates could push for a ballot initiative and let the voters decide, or voters could elect representatives who will work with Beshear's administration and legalize medical marijuana. Rep. Nemes has pledged to keep pushing the issue in the House, but it's the Senate where any progress is dead on arrival.