Indiana lawmakers set to introduce medical marijuana legislation this session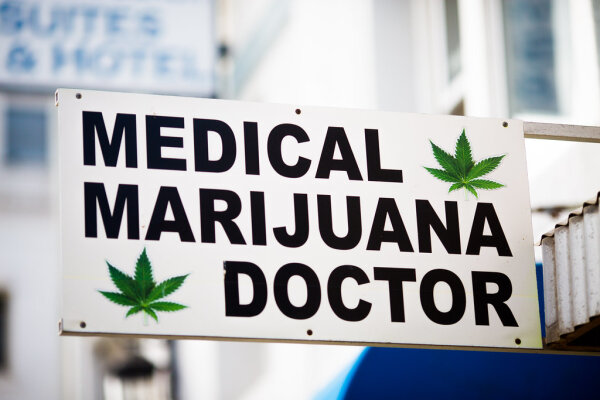 Medical marijuana progress is being made in Indiana, after a number of lawmakers announced that they are getting ready to introduce cannabis bills this session. While marijuana legalization has been a popular conversation in the Hoosier State for quite some time, previous proposals never made it very far in the state's legislature. "We're still in the fight, fighting for a safer way to heal," explained medical marijuana advocate Jeff Staker.
Jeff Staker formed the Hoosier Veterans for Medical Cannabis five years ago to advocate for marijuana as a medical treatment to help with symptoms often faced by veterans. He believes that lawmakers are more interested now than ever in advancing legislation that would benefit the entire medical community in the state.
One of the major hold-ups in the state in Gov. Eric Holcomb's resistance to progress. He recently said in an interview that he's not ready to legalize marijuana, but supports universities in the state that are researching the pros and cons of medical cannabis. While the Republican governor stands in opposition to legalization, he does not speak for all Republican representatives in the legislature.
State Rep. Jim Lucas noted that, while he is moving in the right direction, Holcomb isn't moving fast enough. Jordan is one of a handful of Republican lawmakers who have supported marijuana legalization. "We have to be politically realistic about this as well. I don't see us jumping into adult use marijuana right off the bat," he said during an interview. He concluded that medical marijuana is "something that we should have implemented years ago," and plans to introduce a bill that does just that.
Indiana remains one of the most limited states in regards to marijuana. Retail sales of adult use recreational marijuana remain illegal, and that doesn't seem to be changing in the near future. Indiana has a limited medical marijuana program that permits CBD with up to 0.3% THC for medicinal purposes. Lawmakers hope to expand the program and allow qualifying patients to use marijuana as a substitute to treat their conditions.