Hochul Urged to Sign Cannabis Crop Rescue Act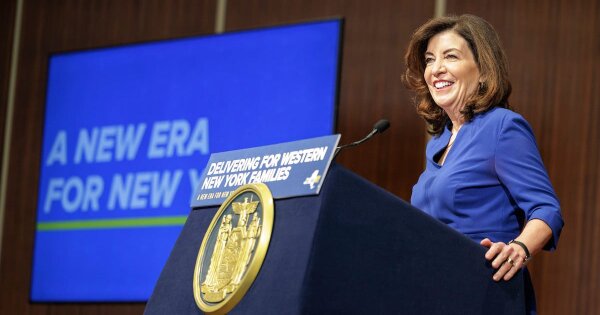 The future of numerous struggling marijuana farmers in New York hangs in the balance as they anxiously await Governor Kathy Hochul's decision on the Cannabis Crop Rescue Act. This critical piece of legislation, lauded for its bipartisan support, represents a potential lifeline for farmers drowning in hundreds of thousands of pounds of unsold cannabis due to the state's delayed initiation of the retail market.
The Act is poised to open the market to tribal nations, an innovative solution met with broad approval. The bill was passed in the state legislature months ago, and since then, there has been a rising chorus of voices from both sides of the political aisle, passionately calling for the governor's swift action.
Marijuana farming is a ticking clock. With a shelf life that dictates the value of the crop, the nearly quarter-million pounds of unsold cannabis diminishes in value daily. The Cannabis Crop Rescue Act could stem the tide of this devastating loss, offering a glimmer of hope to farmers on the brink of financial ruin. This is a much-needed glimmer of hope in an economy already suffering from skyrocketing inflation.
The gravity of the situation cannot be overstated. As Senator George Borrello emphasized, the delay in rolling out a legal marijuana market in New York State has left many farmers teetering on the edge of bankruptcy. This third harvest season threatens to produce millions of dollars' worth of unsellable cannabis, underlining the urgent need for the governor's signature on the Act.
On the other hand, tribal nations have expressed their support for the bill as it would allow them to stock their dispensaries with safe, lab-tested cannabis products. However, amid these positive developments, the reality that only 23 out of more than 450 CAURD license holders have managed to open dispensaries throws a harsh light on the challenges faced by small business farmers.
Reference