Gov. Hutchinson is a 'NO' vote this November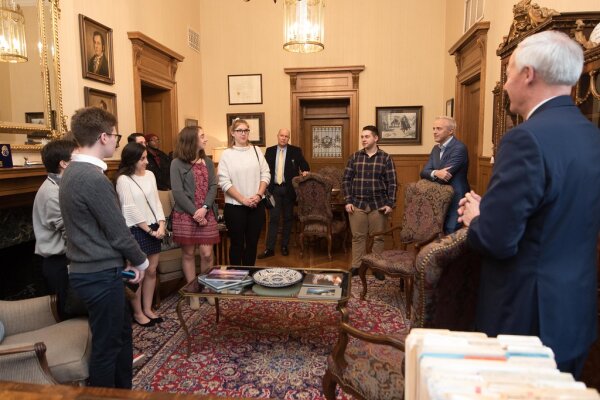 Arkansas Governor Asa Hutchinson pledges to vote 'NO' on the ballot initiative to legalize recreational marijuana this November. Hutchinson, a former administrator for the Drug Enforcement Agency, argued that "the science is clear," and that recreational marijuana leads to increased drug use among teenagers and more dangerous roadways. In the same tweet, the governor asked his supporters to join him in voting 'NO' and provided a link to Safe and Secure Communities, an Arkansas group that advocates against the legalization of marijuana.
According to Safe and Secure Communities' website, there has been a 153% increase in fatalities on the road where at least one of the drivers involved tested positive for marijuana. The site also claims that the state's budget only received a 0.9% from legalizing recreational marijuana in 2012.
The fight to legalize marijuana is being hindered by the ongoing opioid epidemic, with parents more concerned for their child's safety from drugs now more than ever. Fentanyl is being introduced to the United States at alarming rates, and 47,000 brightly-colored pills were recently seized at the southern border.
Hutchinson argues that legalizing recreational marijuana leads to harder drug use in the future. Parents who have lost loved ones to an overdose may be more cautious about legalization and vote on the side of safety. Hutchinson's Democrat opponent Chris Jones, who also wants to err on the side of caution, said that he would consider policies that decriminalize and legalize marijuana responsibly.
Legalization will be on the ballot this November. The current governor has already pledged to personally vote no on the matter, but voters in the state will ultimately decide the plant's fate. The ballot initiative faced some difficulties getting on the ballot after collecting more than the needed number of signatures to qualify, but the state's Supreme Court ordered the question on the November ballot conditionally late last month.