Free bags of weed for anyone vaccinated in nation's capital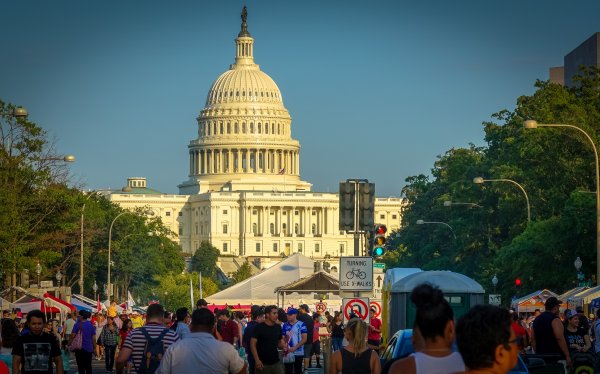 If you are like many Americans and are on the fence about receiving the COVID-19 vaccine, a marijuana advocacy group in DC may have developed a solution. As a way to celebrate the beginning to the end of the coronavirus pandemic, DC Marijuana Justice is planning to offer weed gift bags to everyone who gets vaccinated in DC.
The purpose of the gift bags is two-fold: First, the group wants to incentivize getting vaccinated. They believe that once more adults become vaccinated, the pandemic can come to an end. The second purpose is to promote marijuana legalization. A recent study found that extracts from cannabis may reduce the risk of dying from COVID-19.
Sativa marijuana
plants have proven effective in calming the cytokine storm, where a malfunctioning immune system attacks itself, according to a recent Canadian university study.
The group plans to hand out loose marijana, as opposed to pre-rolled joints. During President Donald Trump's inauguration in 2017, the group handed out over 10,000 pre-rolled joints. The effort prompted people to smoke on site, which is in violation of DC's law.
DCMJ is relying on local growers for donations in order to be able to provide gift bags to all those who get vaccinated in the nation's capital. So far, local growers have pledged over 1.36 kg of marijuana for the promotion. DCMJ hopes to collect an additional 0.9 kg for a total of 2.26 kg before offering the gifts to members of the public.
DC's vaccination sites have not yet been named by the public. DCMJ is closely monitoring the Department of Health and will provide further details regarding locations and hours of operations once announcements are made. Marijuana is legal in DC for recreational adult use. Residents are permitted up to two ounces for private use, but public consumption remains prohibited.