Four more states legalize weed through democratic means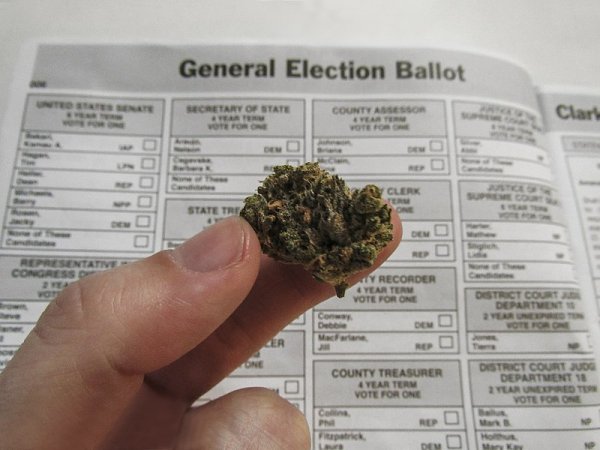 Marijuana legalization won big in four states following election results. Arizona, Montana, New Jersey, and South Dakota approved marijuana-related ballot measures, legalizing the use of recreational marijuana in each state. Gaining support, however, is just the first step. State legislators from each state will now be tasked with setting up regulatory measures. As of right now, 11 states of fully legalized marijuana for adult use.
Arizona's Prop. 207 allows adults aged 21 and older to possess, consume, and transfer up to one ounce of
marijuana strains
. Montana had two marijuana-related questions on the ballot. The first, Initiative 190, allows for adults in the state to possess and buy recreational marijuana and establishes a 20% statewide tax on cannabis products. Initiative 118 would amend the state's constitution to establish 21 as the legal age to purchase and consume marijuana recreationally.
New Jersey posed the question, "Do you approve amending the Constitution to legalize a controlled form of marijuana called 'cannabis'?" Public Question No. 1 amends New Jersey's state constitution and legalizes adult marijuana use for consumers aged 21 and over.
South Dakota becomes the first state to legalize both medical and recreational marijuana at the same time. They had two measures on the ballot. The first, Measure 26, establishes a medical marijuana program for people with qualifying conditions. The second, Amendment A, legalizes cannabis for adult use and requires state legislators to adopt medicinal cannabis and hemp laws.
The fight is not over. Law-makers in Pennsylvania, New York, Connecticut, and New Mexico are currently calling on their states to legalize as well. Experts hope that legalization at the state level that occurred through a democratic process will nudge policy-makers at the federal level to make changes to the current law. As of current, marijuana remains defined as a Schedule I controlled substance by federal law.
Soon you will see more legal
marijuana dispensaries
around the country.