Florida residents face a number of obstacles prior to legalizing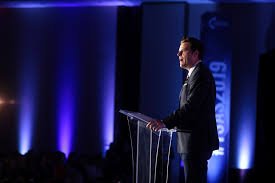 The marijuana movement is making strides in Florida, whether or not the current elected officials are on board. John Morgan, an Orlando attorney who led the 2016 medical marijuana charge in Florida, argues that newly-elected, young Republicans are already outperforming established Democrats on the issue. Furthermore, he believes that any Democrat attempting to run for governor of the state that does not support full adult legalization shouldn't run at all.
Morgan believes that it won't be long until one or both major political parties support full adult legalization of cannabis, given the initiative's popularity. Much of its popularity stems out of the current equal justice movement taking place in the country. According to a 2020 study by the ACLU, black people are 3.64 more times likely to be arrested on marijuana charge, even though whites and blacks possess cannabis at similar rates. This was true in each of the 50 states. Black people were ten times more likely to be arrested on marijuana charges in one unidentified state, according to the same study.
While Democrats have led the fight at the federal level, Florida Republicans are beginning to consider the issue of legalization to be an issue of liberty rather than personal security. United States Representative Matt Gaetz, who represents Pensacola, advocated for legalization when the House brought the MORE Act up for a vote.
However, not all Republicans have boarded the legalization ship. Both Florida Governor Ron DeSantis and President of the state Senate Wilton Simpson have indicated that they are not interested in moving forward with legalization. DeSantis, who buys the notion that marijuana is dangerous, has gone as far to say that legalization will not occur during his lifetime.
Republicans and Democrats that remain tough on the issue and continue to support outdated justifications for prohibition may find themselves to be applying for the same unemployment benefits many Americans were forced on due to the COVID-19 pandemic. If the government of the people refuses to budge, the people have no choice but to elect new representatives.