Florida Gov. Ron DeSantis can't stand the smell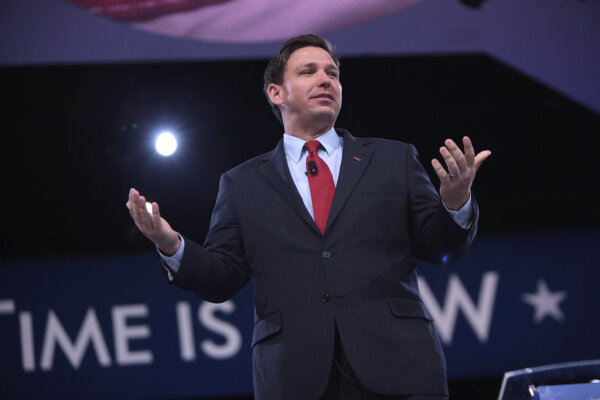 The free state of Florida's Governor Ron DeSantis has recently hinted that he is in favor of decriminalizing marijuana in the state, but remains skeptical about legalizing its recreational use due to its "putrid" scent. During a press conference last Wednesday in Tallahassee, DeSantis expressed his shock that other areas would allow the "pungent" odor and cited wanting Floridians to be able to breathe freely as reason for his opposition to legalization.
On the flip side, Democrat Agriculture Commissioner and candidate for governor Nikki Fried has incorporated legalizing cannabis into her platform. In a tweet, she criticized DeSantis for permitting people to be jailed for a plant because he doesn't like the scent. She went on to say, "Sounds like Dictator Karen wasn't having much fun at Yale and Harvard so he's taking it out on the rest of us." Fried has publicly acknowledged her use of medical marijuana, which was passed by ballot initiative in 2016.
While the gubernatorial race is heating up, the election will likely be less about marijuana legalization and more about the government's response to the COVID-19 pandemic. Florida residents tend to be older and tend to care less about the legalization of marijuana. While a majority of voters in the state are in favor of legalizing cannabis and expanding the state's medical program, the issue does not seem to be receiving priority status from legislators.
One way Florida voters could pass the legislature is by utilizing the ballot initiative process. Marijuana advocates in the state are already interested in this option and are eyeing up a ballot initiative for the 2024 general election. While the 2020 November midterms would serve as an excellent time to advance legislation in the state, advocates are aware that progress is made when large numbers of voters turnout. Waiting for the 2024 general election is strategic and could leave a larger impact.
The future for adult-use recreational marijuana legalization in Florida remains unclear. DeSantis has an excellent chance of reelection, with recent polls having him up nearly ten points. With the Republican Party currently controlling both chambers of the legislature, legislation also seems unlikely. Marijuana advocates should focus their energy and resources on a ballot initiative for 2024 if they are serious about legalization.