Evers throws second 'Hail Mary' in hopes of legalizing in WI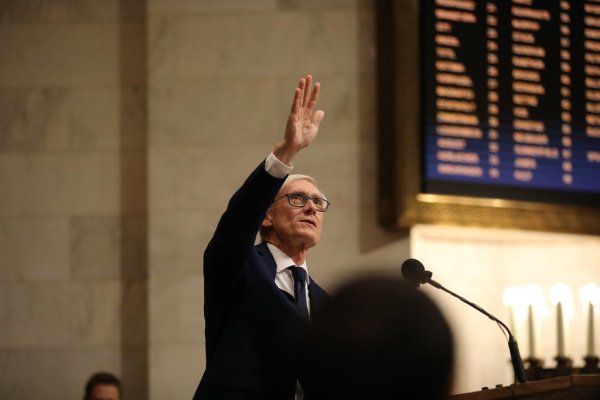 Gov. Tony Evers of Wisconsin hopes to legalize recreational marijuana for adult use in his proposed 2021-23 biennial budget plan. Evers, who recognizes the financial benefits of legalization, argues that the new measure could potentially generate $166 million in additional revenue . The additional revenue could be used to fund rural schools and programs for WI's most at-risk communities. Evers faces one challenge, however.
The Republican-led legislature will likely strike down the effort, and WI will remain one of the few states that has not legalized marijuana in one form or another. Evers had attempted to include a measure in his 2019-21 budget plan, but was ultimately struck down by members of the GOP in the legislature. Currently, neighboring states such as Illinois and Michigan have legalized cannabis in one form or another, allowing them to reap the tax benefits on sales while WI is forced to uncover additional revenue elsewhere.
Evers' plan would set aside $80 million in additional tax revenues from sales on marijuana to invest in communities through a new Community Reinvestment Fund. The fund would provide over $30 million in equity grants, $5 million for underserved communities, and more than $34 million for small, rural school districts beginning in 2023.
Popularity for marijuana legalization is overwhelmingly increasing across the state. In 2019, a poll illustrated that 59 percent of voters in Wisconsin supported recreational legalization, while only 36 percent did not. According to the same poll, 83 percent of those surveyed were in favor of legalizing marijuana for medicinal use.
Until voters organize to remove pro-prohibition lawmakers from the state's legislature, WI will continue to remain one of the minority states that has not budged on legalization. Any efforts made by Evers will be dead on arrival until the people of the state rise above to begin the process of ending the failing War on Drugs. While Democrats in the state are aware that the measure is likely to fail, they hope that it will open the door for discussion on legalizing recreational marijuana. As of now, WI is unlikely to become the 17th state to legalize anytime soon.
Please let us know what you think by writing a comment or creating a post in our
Marijuana Forums
section of this site. We want to know your voice.
Reference