Democrats in Kentucky are ready to legalize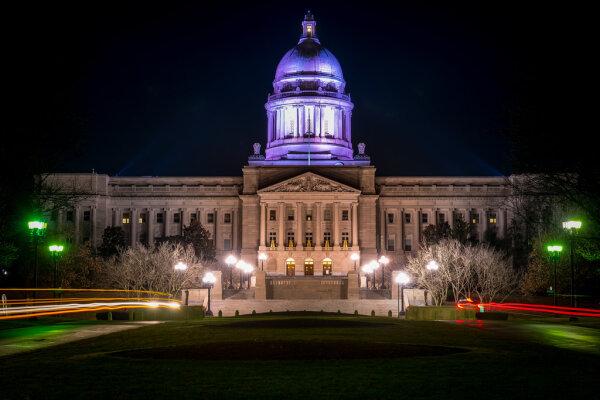 Democrats in the Kentucky legislature are moving forward with legalizing marijuana in the Commonwealth after announcing their L.E.T.T.S. Grow Act last week. The bill would legalize cannabis for both recreational and medical use. The acronym stands for legalize, expunge, treat, and tax. Kentucky remains one of the few states in the nation to not legalize marijuana for one use or another.
Despite excitement from state Democrats, the Republicans control both chambers of the legislature. While Gov. Andy Beshear may support the L.E.T.T.S. Grow Act, it will take a lot of convincing to get the legislation to his desk. Republicans are already starting to show pushback. One Republican legislator proposed a bill that would legalize some forms of medical marijuana, noting that his proposal is more likely to pass than the Democrats' more "liberal" approach.
Representative Rachel Roberts acknowledges that Kentuckians are using, growing, and selling cannabis in the Commonwealth, but the state is not regulating the product, nor are they benefiting from taxing marijuana. If the L.E.T.T.S. Grow Act is enacted into law, Kentucky could stand to generate up to $100 million in additional tax revenue, if sales mirrored those seen in both Michigan and Illinois.
Republican Rep. James Nemes argues that the Democrats' bill will be dead on arrival, but believes that his bill legalizing some forms of medical marijuana will be more likely to pass. According to Nemes, there is "no appetite in the General Assembly for recreational marijuana." However, he does believe that his proposal has overwhelming support in both chambers.
States across the country are beginning to realize the massive tax revenue benefits from legalizing marijuana, but old-school views on the substance remain well represented in these legislatures. The Democrats in Kentucky are unlikely to make much progress without majority support, despite Gov. Beshear's willingness to sign the bill into law. Legislators may be more successful if they pass the Republican-backed medical marijuana bill and let leadership witness the success of the program firsthand.