Combating Illegal Cannabis Operations in California Proves to be an Uphill Battle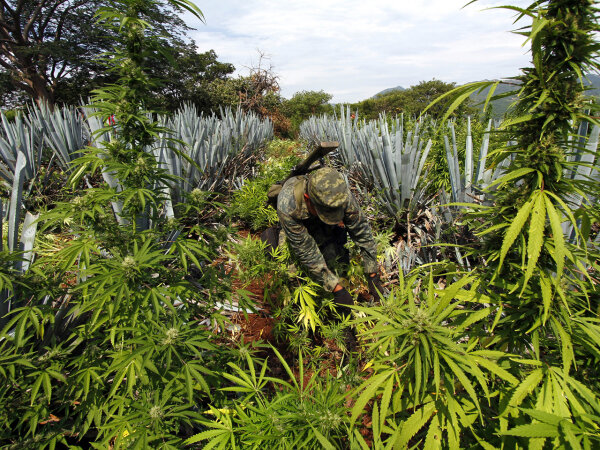 The illegal cannabis market in California is booming. In the past decade, law enforcement has seen an unprecedented surge in illegal marijuana operations that are supported by a range of criminal organizations such as Mexican cartels and Chinese triads. With no taxes or regulations to comply with, these networks are able to operate quickly and efficiently while flooding the state with illegally-grown cannabis.
The impact of the illegal market on communities and businesses is massive. Illegal operations can bring hazardous conditions such as chemical runoff, air pollution, mold, and other health risks to those living and working nearby. Illegal growers also create unfair competition for legitimate cannabis companies who are forced to comply with strict regulations and pay taxes
The California Department of Justice Organized Crime and Intelligence Bureau (CIU) has worked hard to combat the illegal market. Since its inception, CIU operations have increased from 62 in its first year to 155 in 2021. In that same time period, CIU seized over 1 billion dollars worth of cannabis products and plants as part of its enforcement operations.
In recent years, police departments have been making unprecedented busts with the help of local communities and other agencies. One such bust in 2021 resulted in the seizure of nearly 2,000 cannabis plants totaling 1,000 pounds. The CIU has also been working hard to educate California residents on how they can identify illegal operations and report them to law enforcement.
While law enforcement is making progress, illegal cannabis operations continue to thrive in California. The CIU and local police departments are fighting an uphill battle against criminal organizations that have been able to use the high demand for marijuana products to their advantage. It will take a collaborative effort from the community, businesses, and law enforcement to remove the illegal market and create a safer, healthier environment for everyone.