Ballot initiative petition to legalize marijuana collects nearly 1 million signatures in Florida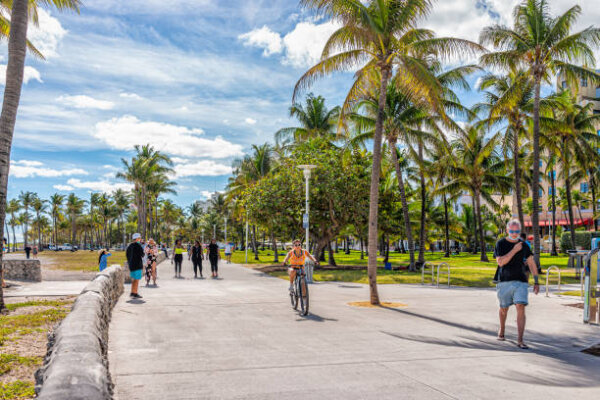 The effort to legalize recreational marijuana in Florida has taken a huge step forward following the successful gathering of more than 967,000 signatures for a proposed ballot measure. However, the measure still faces a likely challenge from the state's attorney general.
Backed by medical marijuana giant Trulieve Inc., Smart & Safe Florida submitted the proposal to get recreational marijuana legalized on the 2024 ballot. The constitutional amendment would allow adults 21 and over to possess up to three ounces of marijuana for personal use, with sales able to be made through licensed medical marijuana treatment centers. In response to this proposal, Attorney General Ashley Moody stated her intention to file an argument against it that would claim it does not comply with state law due to its lack of "clear and unambiguous language". Briefs, in this case, are due on July 12th.
If the measure were to be approved, it could give a significant boost to voter turnout in 2024 and potentially sway the outcome of national elections - something that has been seen in other states that have legalized recreational marijuana usage. The money spent to get the amendment on the ballot ($38.4 million) is indicative of how much of an impact this would have for Trulieve Inc., as well as other companies that benefit financially from marijuana legalization.
The state of Florida already passed medical marijuana legislation back in 2016, but many feel that full legalization would be a huge step forward for both the people and businesses within its borders. As of now, 23 states have legalized the recreational use of marijuana, while 37 others have given approval for medical marijuana in some form or another despite its federal illegality.
The news that this amendment is likely to find its way onto the ballot is something that has been enthusiastically welcomed by many Floridians, with Trulieve CEO Kim Rivers expressing her pleasure at the milestone achieved in getting it there. The days leading up to July 12th will be very telling as to whether recreational marijuana will become legal in Florida or not.
Keywords:
Summary;
Reference